BOAT DIVE, EXPLORE
RED SEA
NOW EXPLORE BOAT DIVE
Enjoy more than 40 recognized diving sites within day boat distance of Hurghada can be reached with our Dive Pro Academy Luxury Boat.
A good collection of these is to be found within a few short minutes of travel from the The Oberoi Sahl Hasheesh Hotel. The Red Sea is recognized as one of the leading diving destinations of the world and visitors to Dive Pro Academy – Sahl Hasheesh  can enjoy reef systems, coral gardens, wall diving, drift diving, night diving, wreck diving or just pottering around the shallows on the local sites.
Even in bad see condition we still can go for diving and snorkeling from the boat because we have more than 5 dive spots in Sahl Haseesh area in a very big lagoon it is well protected from the wind and strong currents, diving there is totally enjoyable.
Water temperatures rarely drop below 22c but rise to 92c in the hot summer months where marine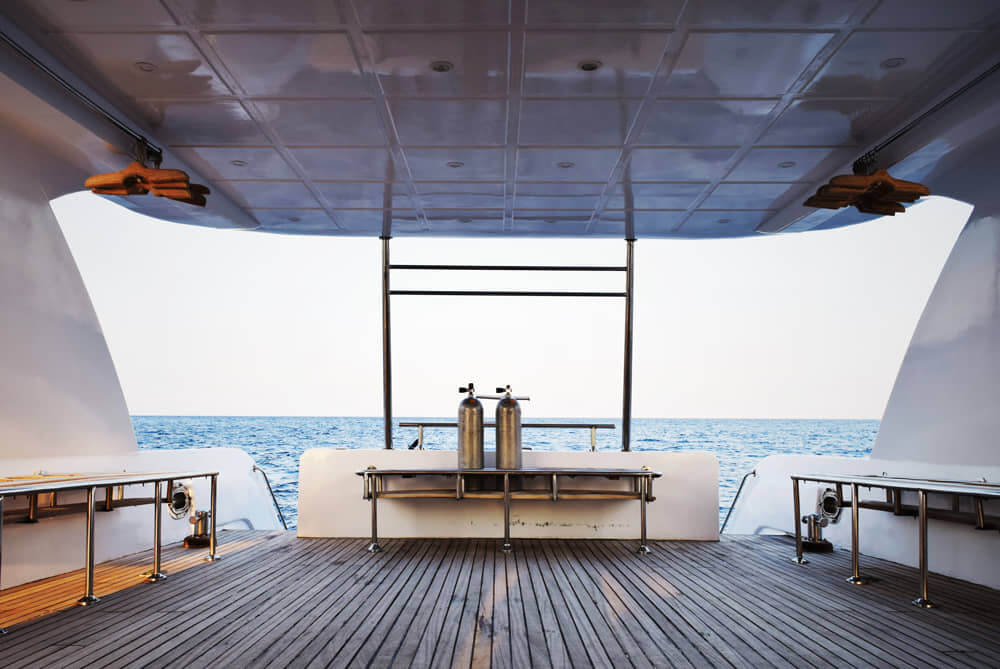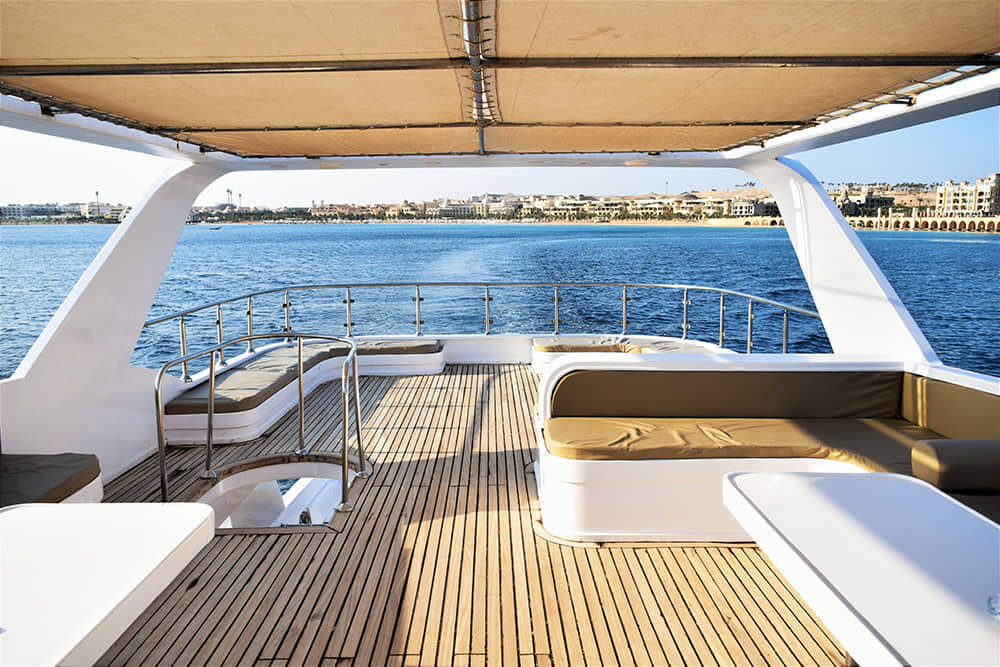 Nearest is the area of Gifton Island with perhaps the greatest variety of sites. Between Gifton Island and the Hurghada coast are more than ten reefs, in the area locally known as the Small Gifton Area, offering some great drift and mooring dives. Further south is the Bain El Gibal National Park which is home to a number of dramatic and famous dive sites such as Erig Somaya and Small Gifton island Reefs, a vast coral garden, hundreds of species of fish and favorable environmental conditions for all divers.Night diving is so simple and exciting at Dive Pro Academy with plenty of 'nightlife' on the house reef and at nearby dive sites reachable by boat. Even with the torch turned off you can still see for over 10m under a full moon. On most nights you can witness the bio-luminescence where the tiny particles of disturbed plankton glow like magic green wizard's dust! Coupled with what you see on a night dive is the tranquility of diving in a 3-d medium of dark calm. Any initial feelings of apprehension are soon replaced by the excitement of being under the sea during…night time; an experience not to be missed.
At Dive Pro Academy we do everything for you. If your meeting time is 8:30 am then that's the time you need to turn up, not a minute before. When you arrive for your briefing, you will find your freshly rinsed and dried wetsuit laid out on your chair along with one of our computers (unless you have your own) and your diving equipment readily prepared with a fresh tank on the Boat or in the dive center with your weights and tank of choice.
All you need to do is listen to the briefing, grab a life jacket, your mask, fins and boots, step into the boat and let one of our experienced Captains take you to some of the best diving reefs in the Red Sea. The crew on board assist you with kitting up as well as helping you in and out of the water.
You'll be offered a clean dry towel and soft drinks, hot drinks and we offer lunch onboard if we plan for a full day trip. No need to worry about, dismantling, rinsing or packing your kit, we do that too and hose it down with fresh water before the next dive. Of course, some divers prefer to assemble their own equipment, but for everyone else, the instructors have got it all covered.
Enjoy diving with our professional dive guide as they will take you with our Luxury boat to the best diving spots in the area.
We will explained and brief for you all needed information during the trip with us
Safety and service quality is our primary concern at Dive Pro Academy.